Welcome to SRB2.org!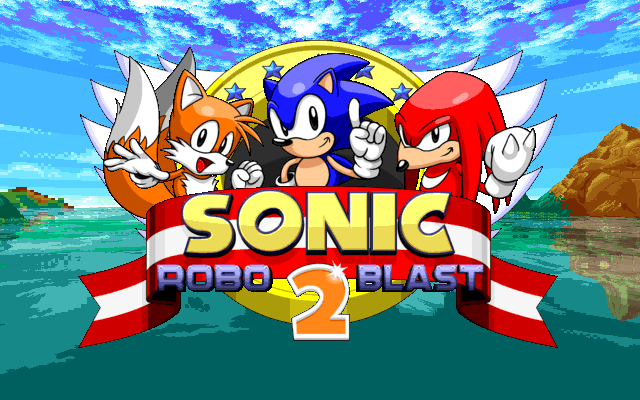 Sonic Robo Blast 2 is a 3D open-source Sonic the Hedgehog fangame built using a modified version of the Doom Legacy port of Doom. SRB2 is closely inspired by the original Sonic games from the Sega Genesis, and attempts to recreate the design in 3D. While SRB2 isn't fully completed, it already features tons of levels, enemies, speed, and quite a lot of the fun that the original Sonic games provided.
Download and experience Sonic Robo Blast 2 today!

News Updates

Releases ::
Development ::
Website ::
Other ::
Archive

SeventhSentinel – January 18, 2022
Hello everybody! Round 2 of this year's contest is among the best ones ever. There are so many great maps in the compilations.
The winner of the single player division is Mikhael Blur with his entry, Bricked Busted Zone. This massive zone with solid platforming has music borrowed from our very own CobaltBW. The bright colors and architecture of the block castles look very nice. Congratulations!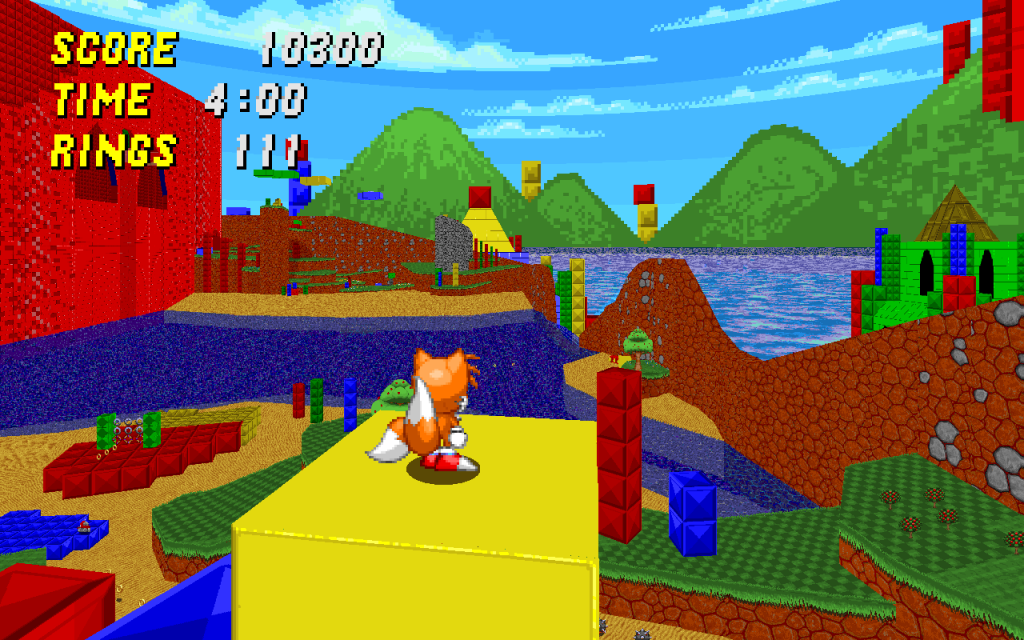 Mikhael Blur also won the Capture the Flag division with his entry, Colorful Towers Zone, which shares Bricked Busted's theming. The winner of the Match division is Diegão with their entry, Marble Acropolis Zone. InferNOr won the Battle Arena division with their entry, Misty Gardens Zone. Congratulations!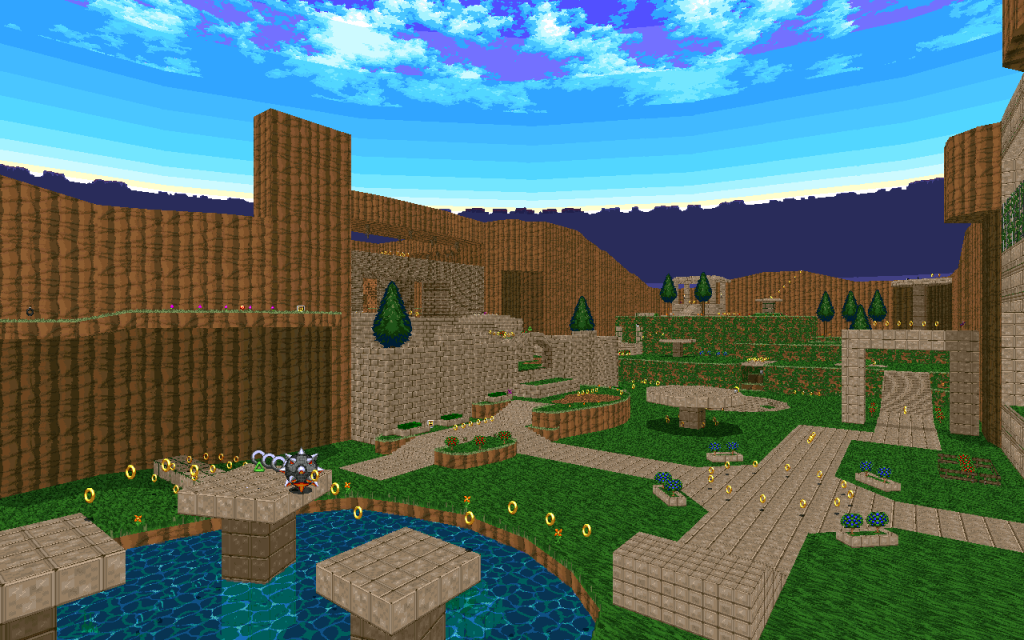 You can view the full contest results here. If you haven't checked out this contest pack yet, you can download it here.
Thanks to everyone who participated in this contest! The deadline for OLDC 2022 Round 1 is June 1st, 2022 at 23:59 UTC (6:59 EST). See you then!

SeventhSentinel – December 30, 2021
The Official Level Design Contest is back! This round has 21 single player maps, 2 match maps, 3 CTF maps, and 2 Battle Arena maps, totaling 28 entries by 24 creators. Get into an aesthetic mindset, drop into the vapor dome, and get going! Be sure to vote for your favorite maps when you're finished playing. Check it out!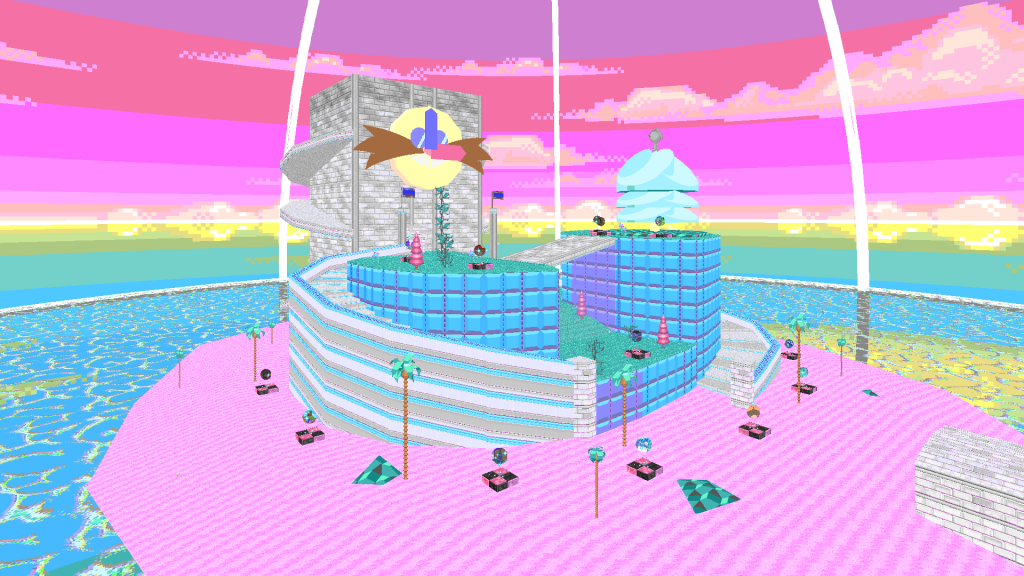 Be aware that in SRB2 v2.2.9, there are some visual errors with the character swappers. These issues are fixed in the upcoming patch, v2.2.10. Other various bugs are present in some of the submitted maps. Patches for these maps are likely coming sometime in early January. For now, we've eliminated every soft lock and crash we could find, so the pack should be pretty stable.
Please submit your votes before January 16th, 2022 @ 6:59 PM EST (23:59 UTC). Thanks to all our contestants, and have fun!

SeventhSentinel – June 29, 2021
Hello everybody! Round 1 of this year's contest has been a great success. Let's see the results!
The winners of the single player division are Othius, Inazuma, and Spectorious with their entry, Hollow Hill Zone. This mysterious place is full of strange liquid. Players can climb up streams of it by jumping up. One section of the level has a very cool shrine that collapses. The stage has fun slopes to spin off of and nice custom assets to look at. Congratulations, all three of you!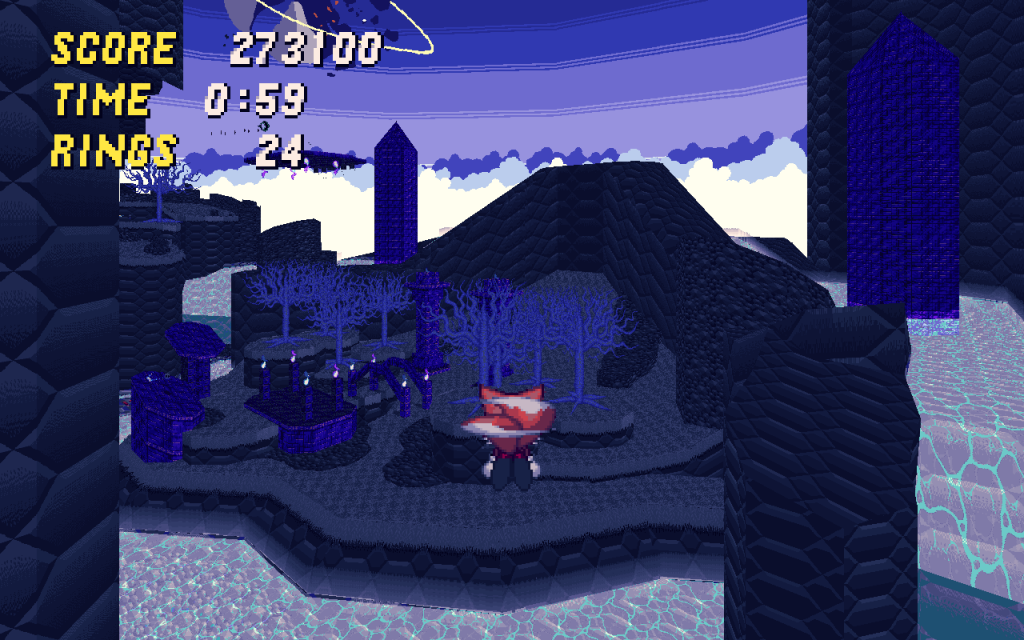 Of course we can't forget the winners of the multiplayer divisions:
Congratulations to MK.exe for winning the Match division with Uncharted Badlands Zone!
Congratulations to Ruberjig and Apollyon Woman for winning the Battle CTF division with Metallic Madness Zone!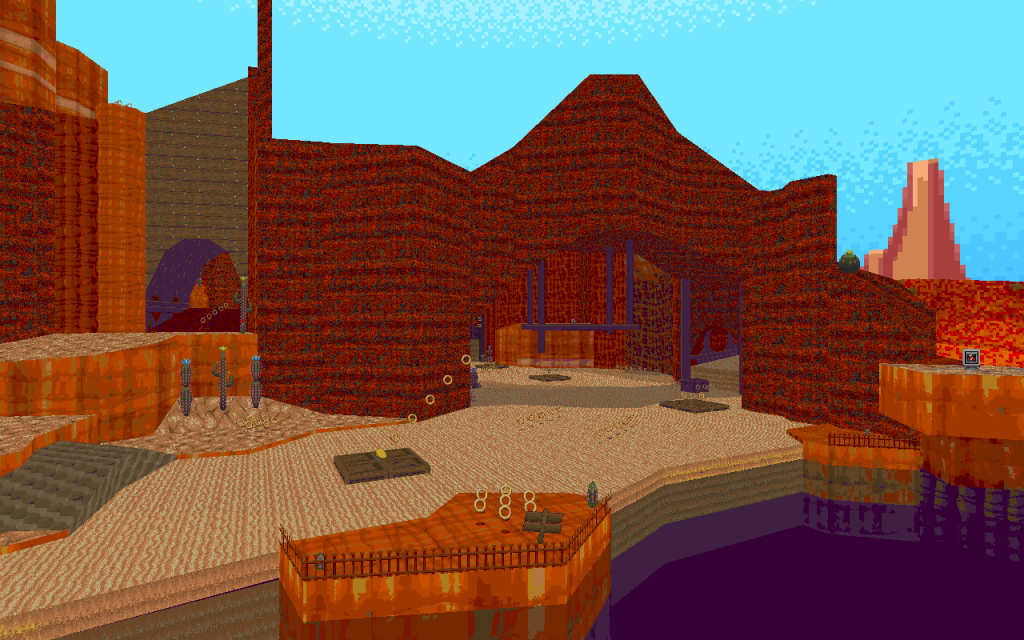 You can view the full contest results here. If you haven't checked out this contest pack yet, you can download it here.
Thanks to everyone who participated in this contest! The deadline for OLDC 2021 Round 2 is December 1st, 2021 at 23:59 UTC (6:59 EST). See you then!

SeventhSentinel – June 13, 2021
It's that time again, folks! Well, rather, two days ago was that time again — I'm late to post this. But that doesn't mean it isn't still that time! That's right, the Official Level Design Contest is back for another exciting installment! Come on down and experience some brand-new, never-before-seen maps! We've got single player maps, we've got match maps, and we've got battle CTF maps, totaling 23 entries by 22 creators! What wonders await in the mysterious asteroid base? Who will win the trophy for each game type? Are you a bad enough dude to vote for your favorite maps? I sure hope you are, and if you are, then click right here to get started!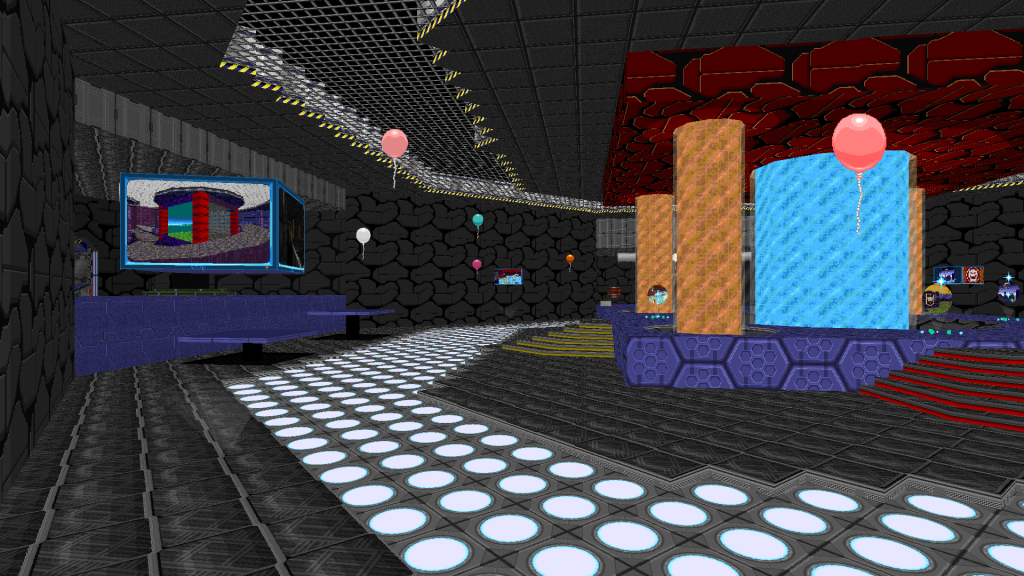 Phew…ahem. Now that the sales pitch is out of the way, I'd like to highlight some quality-of-life features new to this iteration of the OLDC. Here's what our contest staff has whipped up:
New map portals, complete with new voting UI
All emerald tokens now award Chaos Emeralds
Hub character swapper for single player mode
Press & hold the Fire button in single player mode to return to the hub
At the time of writing, we advise players not to use the return to hub function while standing close to a star post unless they would like to spawn in an erroneous location upon their return. There are a couple other minor bugs with the new features that contest staff are working to fix, and we hope to push said fixes soon.
Be sure to submit your votes before June 26th, 2021 @ 6:59 PM EST (23:59 UTC). Thanks to all our contestants, and may the best maps win!

SeventhSentinel – May 15, 2021
Hello everybody! Thanks to community feedback, we were able to find and fix some major errors preventing players from properly enjoying the game on Android devices. If you were getting nothing but a black screen in OpenGL mode, this could be the patch for you! The changelog is short, so I'll copy the whole thing:
Remove the f suffix from the GLSL shaders
Use precision qualifier in the GLSL shaders
Properly recreate the OpenGL context whenever the app resumes
Fix a bug where touch navigation buttons would not scale properly
Implement framebuffer objects (FBOs)
Fix a bug with screenshots in OpenGL
Load gamedata from srb2path
Load savegames and live event backups from srb2home and srb2path
Add a "delete" navigation button
Fix playintro command not closing the menu
Fix the user being able to open the console in situations where it should not open
Fix the TV remote not responding to the credits/ending/continue
Fix an issue where the game would not start under Marshmallow
Support multi-window mode
That's it! Grab the hotfix from the usual place and have fun!

SeventhSentinel – May 6, 2021
Hey. 2.2.9's out. Grab it at the usual place. It's late, so I'll just paraphrase some of the more interesting lines from the changelog:
Fixed animated skin colors in OpenGL.
Fixed an error when loading addons with custom savedata via the command line (notably, when testing from Zone Builder).
Optimized Lua, plane rendering, and drawing of FOFs.
Added polyobject support for Lua.
Added multitag library for Lua, which allows reading and manipulation of tags on mapthings, lines and sectors; also added tag iterator functions.
Attraction Shield's homing attack may now be chained.
The addfile command now supports adding multiple files.
The player will now smoothly slide across a sloped ceiling.
Let more graphics lumps be replaced clientside.
Various bits of progress on UDMF.
Special text is printed when the player begins the final lap in Circuit mode.
Ring drain sectors play the ring depletion sound.
Pausing the game is no longer possible during the score tally screen in Marathon Mode.
Tons of map fixes from sphere.
Added acronym keywords to Co-op levels. For use with the map command, so e.g. you can warp to Green Flower 1 with map GFZ1.
The game now resends the whole gamestate when resyncing a player.
Fixed an issue with the installer executables where you wouldn't always be asked where you want to install the game.
There are lots of bug fixes and other quality-of-life things in this patch. We hope you enjoy it.

SeventhSentinel – March 4, 2021
After over a decade, the SRB2 Message Board is finally upgraded to a modern interface. Gone are the days of the broken ratings system. No more shall we have to deal with a subpar experience on mobile browsers. We're back, and we're better than ever. We greatly appreciate your patience with us during the migration process.
We hope you like the new Addons & More system. There's way too much to say about it for a single news post, so check out the instructions on how to submit files to it as well as these answers to some questions about it you probably have. If your addon somehow didn't make it into Addons & More, please let us know!
"So, what other new features are on the new message board?" you might ask. First, one of the more obvious features: the ability to react to posts. Just click the "Cool!" button at the bottom of a post to let the post author know you like it. (It doesn't do anything else, but they might get a notification for it, which could give them warm and fuzzy feelings.)
You now have the ability to set a banner that displays on your profile and on the profile preview that appears if someone hovers over your profile picture. If you're not sure what to set it to, may I suggest a screenshot of your favorite map?
Another fun feature is native support for emoji. Click the smiley face in the post editor to browse available emoji. There's a text box in it to make searching for emoji easier. We added some custom ones that you might recognize from our Discord server.
We've also added an extension for the code block BBcode that lets you denote what language your code uses as well as highlight any lines you want. The code language is set to Lua by default, and several more languages are available.
There are a bunch of new styles to pick from, including ones for every character in SRB2, with more on the way. The style selector is still on the bottom left of every page, just like the old forum.
Contest winners will now see their wins displayed on their profiles. These trophies are part of the badges system. We will continue adding badges for every OLDC, but any other new badges will be few and far between. Winners of the most recent contest will also get a yellow banner under their name instead of a yellow username. With all these styles, we decided it's best to keep all usernames the same color.
Finally, here's a big one: you can now install the SRB2MB on your PC or mobile device as a web app. As far as I know, it only supports Android and Windows 10. The Install button should be on the top navigation bar or on the bottom of the side navigation bar if you're on mobile. Opera doesn't always seem to show the Install button, so try Chrome or another browser if you don't see it. (No, it's not on the Play store, silly goose!) The web app looks and feels identical to the website, and you can access the SRB2 home page and the wiki through it. Now our community can always be just a tap away!
There is one small caveat: we still need to copy over info from v2.1 and v2.0 era addons so you can see which of them are reusable. This will take a while, so please bear with us!
Well, that's pretty much everything. I probably forgot a couple of minor things, but I'm sure you'll find them eventually. I sincerely hope you all find the new message board to be an improvement. We've certainly done our best to meet that goal. If you have any questions, comments, concerns, or suggestions, please feel free to make a post in the Talk to the Staff subforum — we'd love to hear it.
I'd like to close by extending my gratitude to everyone involved with the migration: AlamGBC, Alice, Boinciel, Charybdizs, D00D64, Inazuma, jameds, Larz T, LoganA, RoyKirbs, SteelT, and Varren. You guys are all wonderful!
Happy posting, everybody!

SeventhSentinel – February 15, 2021
Happy Valentine's Day! We at Sonic Team Junior love our playerbase so much that we're doing two cool things:
We're giving you a prerelease build of v2.2.9. Find it on our Discord server!
We are finally migrating to the new message board software. In under 24 hours, the process will begin, and the message board will go down for maintenance. Goodbye, vBulletin! Hello, Xenforo!
As always, thanks for sticking around and playing SRB2! We wouldn't be where we are without you!

SeventhSentinel – January 9, 2021
Hello everybody! The Autumn 2020 OLDC has come and gone. Before I congratulate the winners, I would like to go over some changes we will be making for future contests.
The biggest change is that future contests will be twice per year instead of four times per year. We recognize that creating maps is harder and takes longer than it did when the OLDC was first created. We hope that giving mappers six months instead of three months to work on maps will result in more maps submitted to each contest, and that the maps are as high quality as the mappers can manage.
In addition, we will now require participants to include their Discord tag in their map submission posts (that is, your username — NOT a nickname — and the four numbers after it). This way, we can add participants to a special channel on the SRB2 Official Discord Server dedicated to answering their questions about the contest. This channel can also be used to keep contest staff up to date on fixes to your maps after the submission deadline has passed. We hope this will be easier than sending direct messages to contest staff regarding such topics, since individual staff members are not always online and/or available to help. (You may skip this if you do not have a Discord account, however.)
Now, on to the results of the Autumn 2020 contest!
The winners of the single player division are Kwiin and Kanna with their entry, Foliage Furnace Zone. The map's theme appears to be borrowed from another fangame called Sonic: After the Sequel. I found this map somewhat challenging. Watch out for death pits and fast-moving platforms! It uses slopes in ways that feel very much at home in a Sonic game, and its texture work is good. Congratulations, Kwiin and Kanna!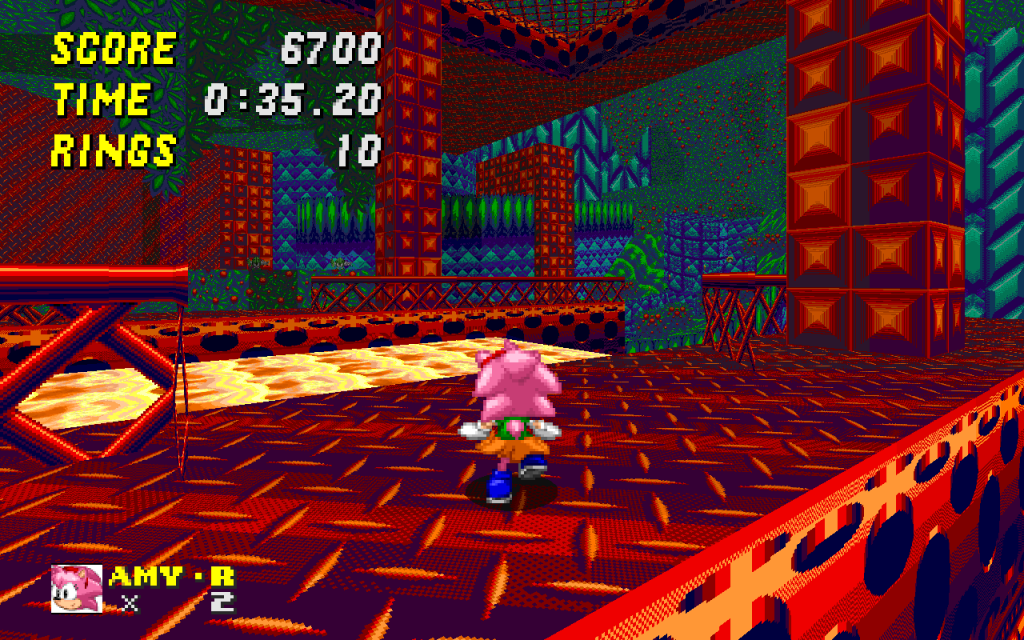 I would also like to congratulate the winners of the multiplayer divisions:
Congratulations to Joe Mewstard for winning the Circuit division with Electric Avenue Zone!
Congratulations to Krabs for winning the Battle Arena division with Stupid Facestabber Zone, as well as winning the Battle CTF division with GFZFLR01 Zone!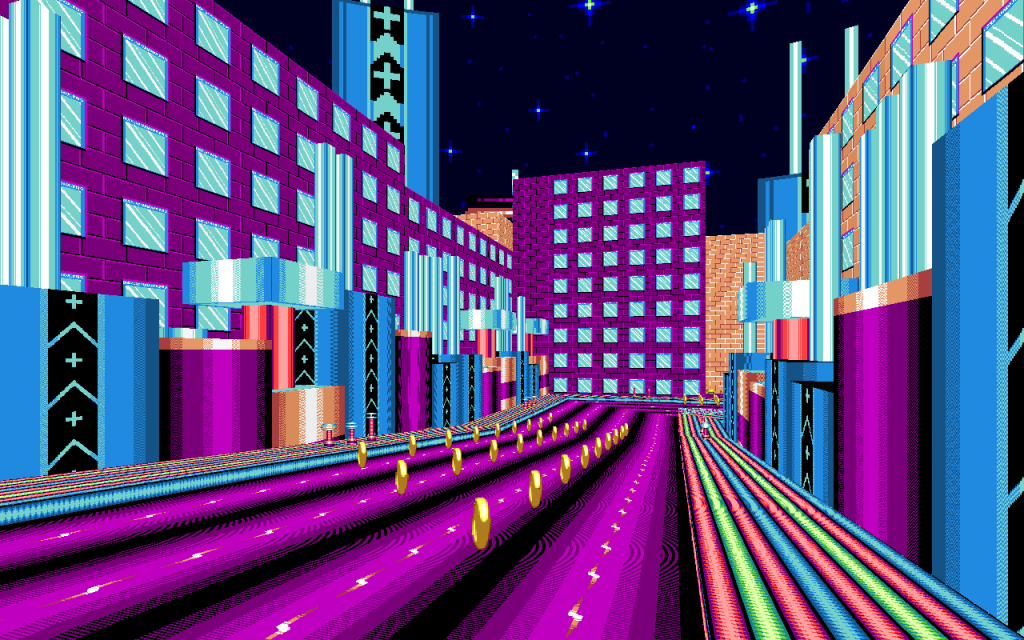 You can view the full contest results here. If you haven't checked out this contest pack yet, you can download it here.
Thanks to everyone who participated in this contest! The deadline for OLDC 2021 Round 1 is June 1st, 2021 at 23:59 UTC (6:59 EST). See you then!

SeventhSentinel – December 26, 2020
Hello everybody! I have good news and bad news. The bad news is that our message board will be going down for maintenance this weekend (December 26th & 27th, 2020). The good news is that this maintenance involves moving the message board to a new server. This should mean more stability, which is a much needed step in the process of upgrading to the new message board software.
Please be aware that this means the ingame server browser will not be functional during this time. The best way to work around this is to join our Discord server. The place is never empty, and it's a great way to find people to play netgames with.
Since this is on such short notice, we have decided to extend the OLDC voting deadline by one week. Please cast your votes by January 2nd, 2021, 6:59pm EST (11:59pm UTC).
Thank you for your patience and your continued support. See you on Monday!