SimulaVR – Why is the Simula One so expensive?
The Simula One headset is a VRC ("VR Computer"). To us, VRCs are a new category of computing device (alongside PCs & laptops) which allow people to get stuff done.

Since we are attempting to create a new product category (the "VR Computer"), it can be hard to situate it against other products fairly. There aren't, as far as we know, any other VR Computers available in the market right now (even Windows VR Computers), though there are some standalone AR headsets (HoloLens) which might fairly be called "AR Computers", and of course there are many premium laptops and gaming headsets too. Until VRCs become more prevalent, we think we should be compared against all of these different things (gaming headsets, premium laptops, and standalone AR devices) when consumers evaluate our price.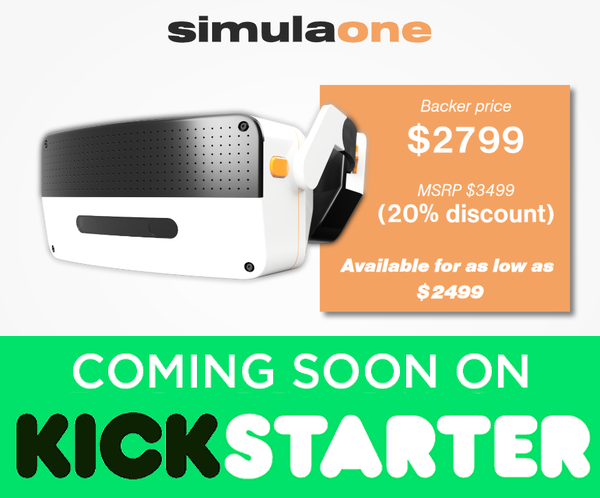 First, let's call a spade a spade: the Simula One is an expensive, early adopter product. From our perspective, it has been really hard to get a hardware product off the ground with a small team, zero economies of scale, and no interested institutional backers. We decided early on that, given the cards we were dealt, it's better to build a premium headset with a high price than to build a shitty headset with a low price. This is because sub-par VR technology (e.g. the Quest 2) is simply not good enough for someone wanting to work several hours per day in a VR Computer instead of their laptop — even if most people don't realize this yet. So our plan has been to charge a high/breakeven price for our first headset iteration, then lower it during future iterations as we build a better operation.
With all that said, the Simula One, as priced today, is still reasonably competitive against other premium office laptops and ultra-premium (high PPD) VR/AR gaming headsets. Roughly speaking, we're offering a headset as good as the tethered Varjo Aero (priced at $2K), with a premium-spec computer as good as a top-shelf Lenovo X1 Carbon bolted on as well (making up for the remaining $799 in price).
Of course, working in VR is better than working on a traditional laptop (like an X1 Carbon) because it provides unlimited screens and better work immersion. But we won't lie and say there are zero tradeoffs in choosing the Simula One over more traditional options (e.g., long lead times and lower battery life due to the resource-intensive nature of VR). Below, we make these tradeoffs as clear as possible, so you can make an informed choice about whether working in a VRC is right for you at this stage in its S-curve.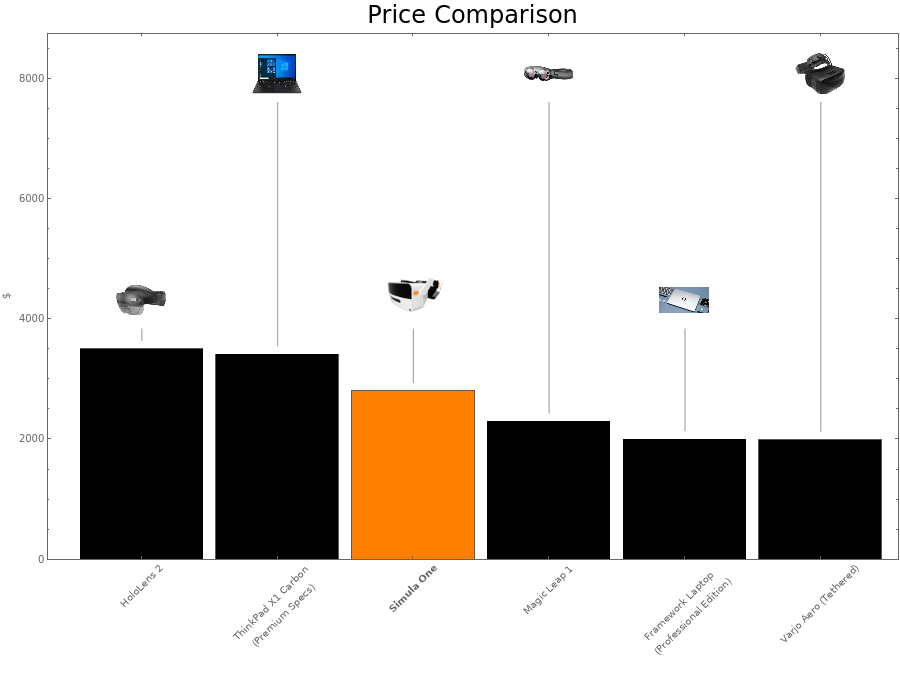 While the Simula One can be used as premium gaming VR device in tethered mode, it is primarily designed to replace laptops & PCs with a completely different computing experience. So here is how our VRC compares with some other premium laptops in specs and price:
Simula's headset itself is also very premium: the combination of our high-resolution displays and sophisticated optics provide a higher PPD experience than any other portable VR headset on the market. We emphasize this because PPD is the most important metric when evaluating a VR Computer (even more important than raw display resolution!), since it ultimately determines how crisp text and other fine details will appear. We could have easily cut headset costs by sacrificing on PPD, but we decided it was too important to VR Computing adoption to half-ass on, so we leaned towards a premium experience.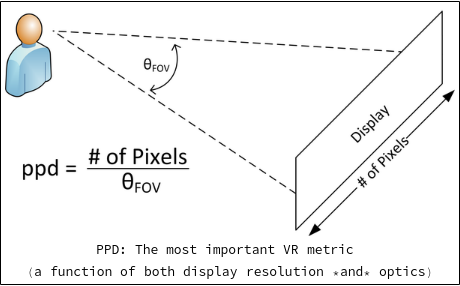 With that in mind, here is how the Simula One compares to other VR gaming headsets in the market:
As mentioned above: there are no other VR Computers (even Windows VR Computers!) to compare the Simula One to, but there are some comparable AR headsets out there that we can compare ourselves to. Here is how we stack up:
[1] See https://kguttag.com/2020/07/08/hololens-2-display-evaluation-part-2-comparison-to-hololens-1/ for calculation of the Hololens' PPD.
If you're reasonably sure you want to purchase a headset, and you'd like to be notified an hour before the campaign starts (to maximize chances of getting early discounts), add your email to our new "Early Kickstarter Backers" list:

And if you'd like to support us in other ways:
Share. Follow us on Twitter and share our campaign to your followers!
Discuss. If you have questions about our headset, you can check out /r/simulavr and our Discord.
Join. If you're interested in joining our team, send resumes over to info@simulavr.com. We will start hiring for positions in February, and are looking for talented electrical, mechanical, and software engineers.
NOW WITH OVER +8500 USERS. people can Join Knowasiak for free. Sign up on Knowasiak.com
Read More