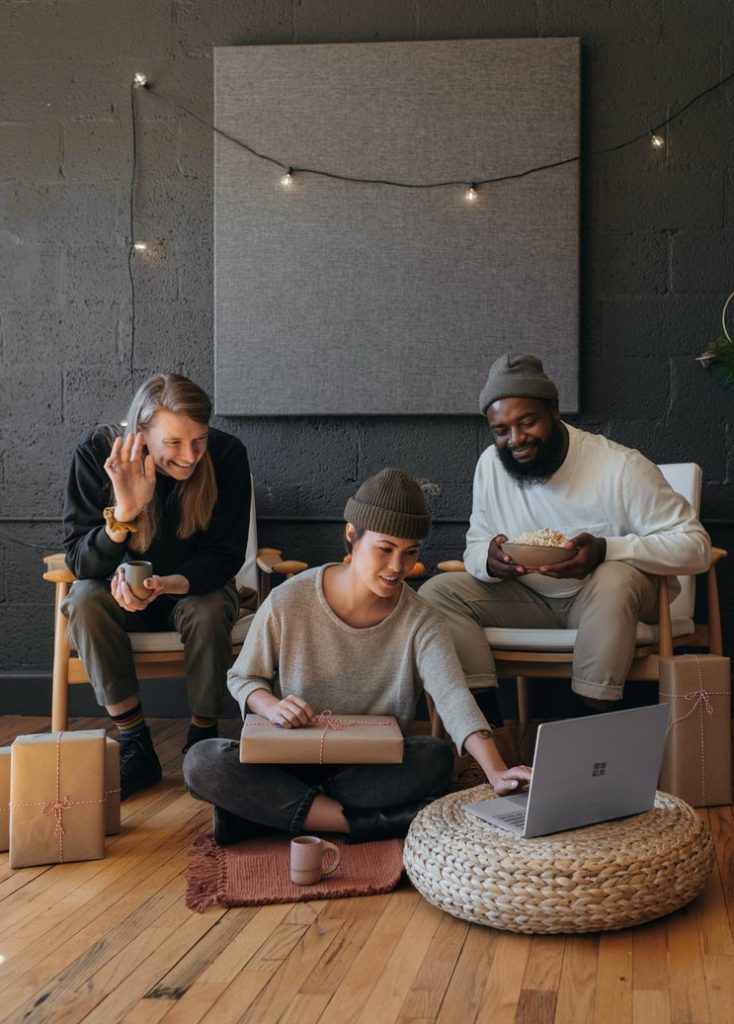 What is Vimeomate?
Vimeomate is a free Vimeo video downloader extension for Chrome and Edge, which can easily download Vimeo high-quality videos.
If you often download Vimeo videos, you must have used the cumbersome Vimeo video downloader that needs to jump to the website to download videos by copying the Vimeo video URL. Obviously, it can only meet our needs for downloading a few videos. We're tired of repeating so many steps when we need to download many Vimeo videos.
That's why Vimeomate was born, a small Chrome extension, which makes you feel very elegant and calm when downloading a large number of Vimeo videos. After receiving a lot of praise, this Vimeo video downloader has also been launched in the Edge expansion store.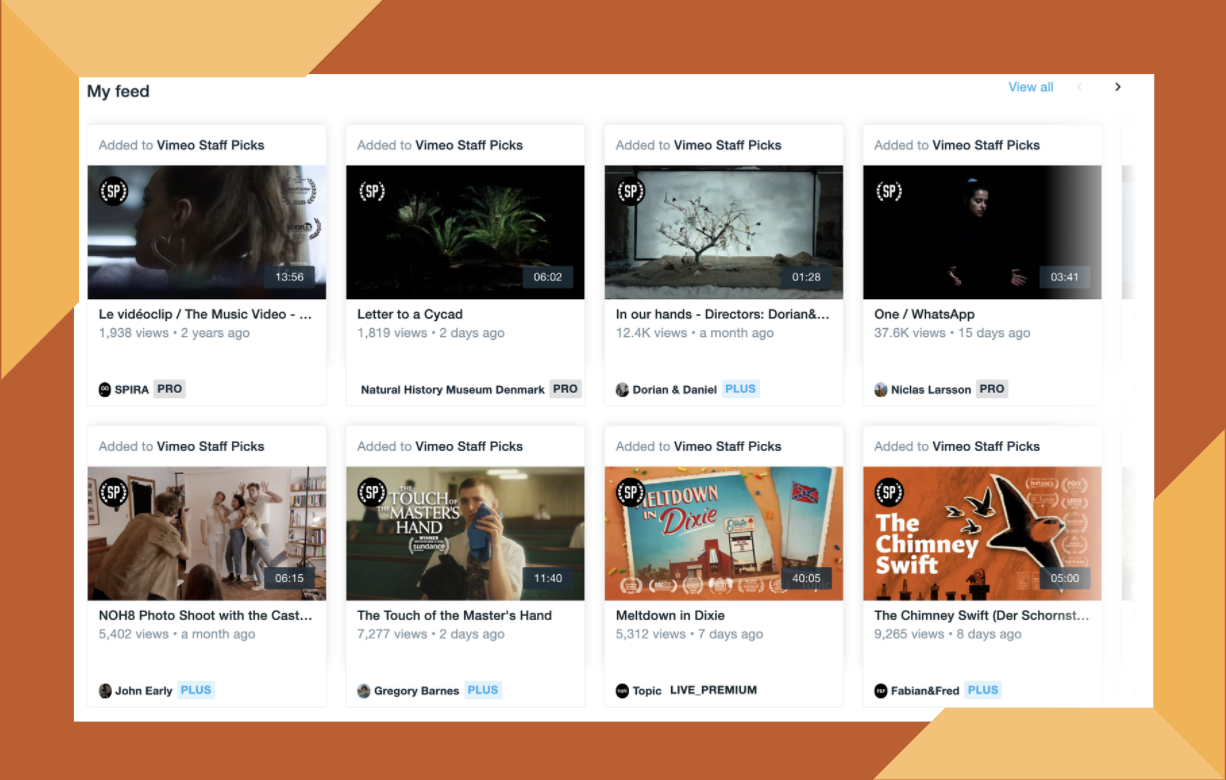 01
Select video and enter the details page
After finding the Vimeo video you want to download on the Vimeo video page or social platforms such as twitter, click the video cover to enter the Vimeo video details page.
02
Click button, and wait for injection
During video playback, click the extension button of chrome or edge and wait for the video URL to be injected into the Vimeo video Downloader extension.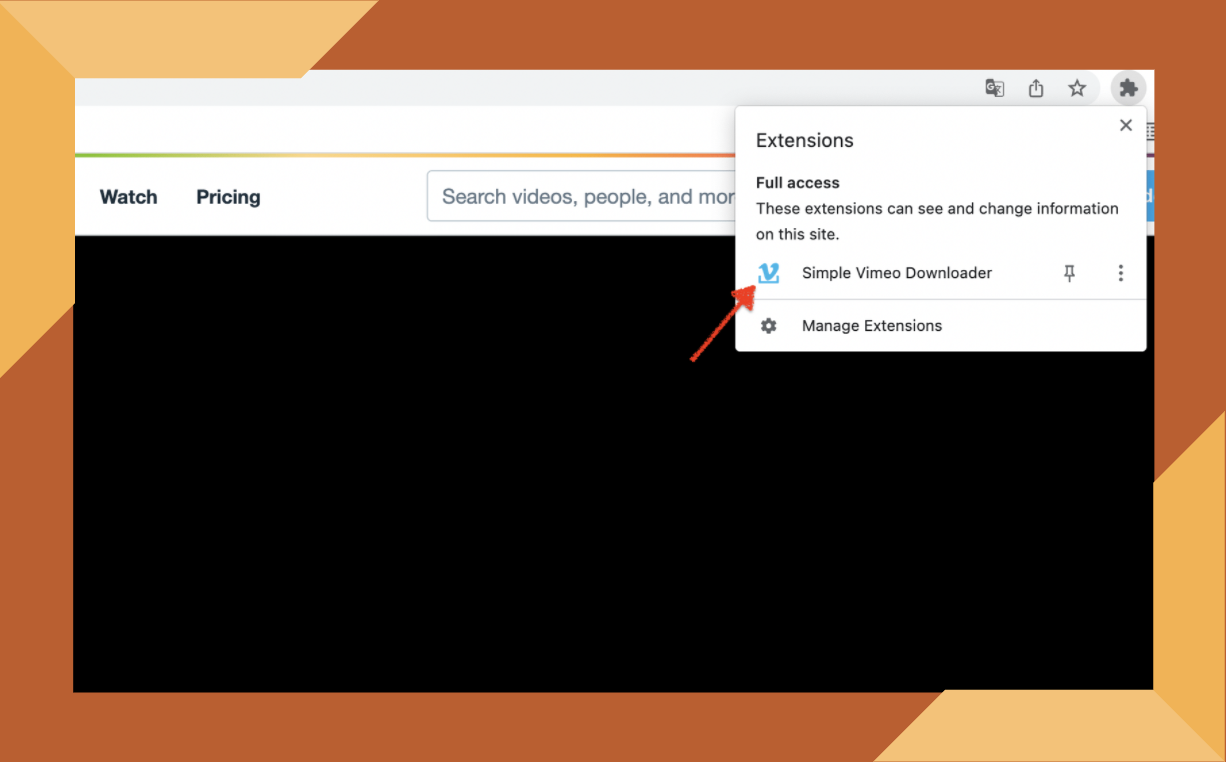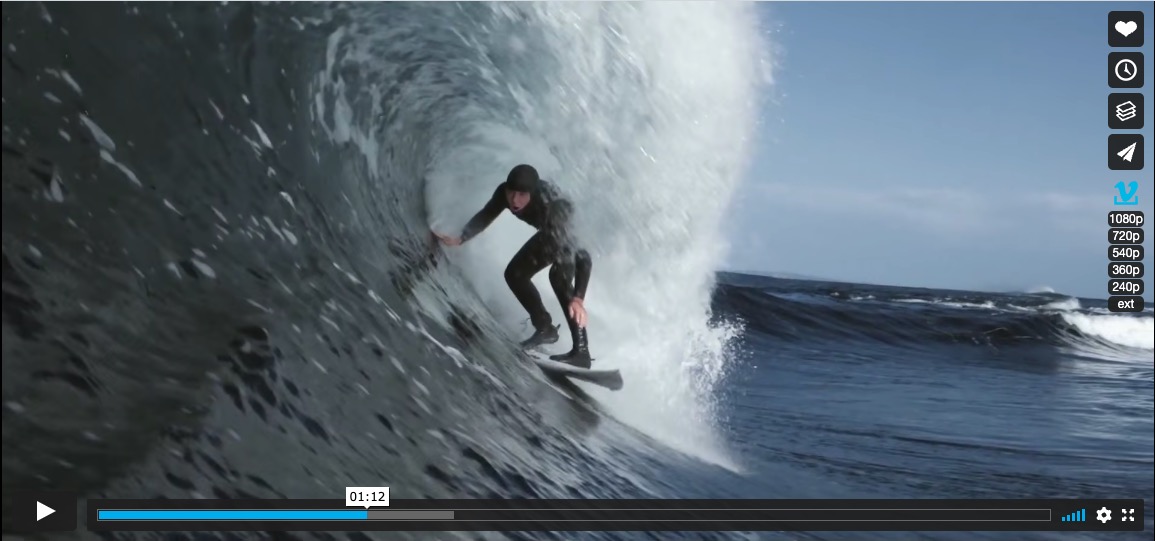 About this project
One day my wife need to download some videos from Vimeo to show them to our kid on the way when we mainly offline.
After investigating different possibilities to do this, I stopped on chrome extension as the method to do it. But after trying to find some robust extensions in Chrome Web Store I was disappointed by their quality. Some of the extensions don't work at all. Some want money without allowing me even to try them.
At that time, I was just starting to study JavaScript, so the decision was obvious — write own chrome extension. When my close friends hear of it, they expressed their willingness to participate.
So we started.
This Vimeo downloader has one job to do, and does it 🙂 I successfully used it to download a series of videos embedded in a third-party website. Super easy.
Tried several addons to download Vimeo videos. This one works every time and works great, and is very easy to use. Love it!
Vimeomate is a great Vimeo Video Downloader extension. Very useful !
It's an amazing Vimeo downloader that actually works and is privacy friendly too, because of being open source. Great work, devs!