Build spells using a unique visual spell programming system. Create shields, mines, anti-missiles, decoys or anything else you can come up with. Challenge other to online duels where you fight with your custom spells.
All Reviews:
2 user reviews

– Need more user reviews to generate a score
Release Date:
7 Jan, 2022

Sign in to add this item to your wishlist, follow it, or mark it as ignored
Get instant access and start playing; get involved with this game as it develops.
Note: This Early Access game is not complete and may or may not change further. If you are not excited to play this game in its current state, then you
should wait to see if the game progresses further in development. Learn more
What the developers have to say:
"Nurose is an online game with a highly customizable spell system. The combination of customizability and online gameplay needs a level of feedback that can be best gathered through Early Access. The input of the community will shape new features and the general game direction."
"The current plan is to be in Early Access for one to two years. During this time new features will be added, and gameplay system reworked based on community feedback."
"Community feedback will largely determine which features get implemented. The features that are most likely to be implemented are: More glyphs, a fourth element, improved netcode and ranked queues.
Additional features that are planned but not certain are: a 2v2 mode, additional maps, single player gameplay, gamepad support and mod support."
"The game is fully playable. The game has 30+ glyphs allowing for high variety of spells such as shields, missiles, mines, cloning and self-target abilities. Currently the game has three different element types with unique behavior. Online matchmaking supports 1v1 duels with region-based matchmaking and private friends only lobbies."
"The price will increase based on the added features and queue times. If players are having a hard time finding matches the price won't be increased to improve queue times."
"Through Steam Community Hub and our Discord server, feedback will be gathered that will become instrumental in deciding upcoming features. A beta branch will be open for players to try new features and give feedback before an update launches."
SPECIAL PROMOTION! Offer ends 14 January
About This Game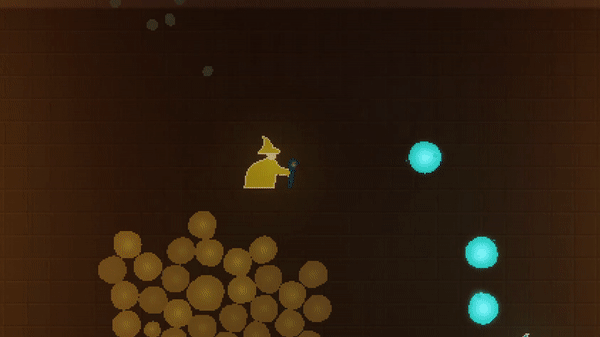 Nurose is an online dueling game where you fight others with custom spells. It has a custom spell building system which allows players to create unique attacks.
Custom Spells

Central to Nurose is its unique spell building system. Spells are built by visually programming glyphs in a staff. There are 30+ glyphs ranging from simple movement glyphs to complex conditional glyphs. You don't need to level up to earn new glyphs or staffs. Each glyph is available from the start, so everyone is on an even playing field.


The spell possibilities are endless. Some spells that you could make include:
Mines that explode when the enemy is nearby.

Shields made up of projectiles in a semi-circle.

Anti-missile attacks that will look for enemy projectiles and destroy them.

A spell that makes decoy clones and moves them in specific directions.
What sets the great players apart is their skill in spell building and mastering their builds. When you have made a build, enter online matchmaking and fight others with your spells.
Online matchmaking
In online matchmaking you will fight others in a 1v1 best of 5 game. Each player has several staffs available. The game is made in a custom engine with rollback netcode for optimal online experience.
Credits to Benoxiid for the trailer and in game music.
System Requirements
Recommended:


Requires a 64-bit processor and operating system

OS: Windows 10

Processor: 3 GHz Processor

Graphics: 2GB VRAM / OpenGL 3+ support

Network: Broadband Internet connection

Sound Card: OpenAL 2.0+ support
Customer reviews
Playtime
Filter reviews by the user's playtime when the review was written:
No minimum to No maximum
Display As:
Show graph
Hide graph
Filters
Excluding Off-topic Review Activity
Playtime:
There are no more reviews that match the filters set above
Adjust the filters above to see other reviews